i Self Am Law Master
Welcome to the Fire Dragon Temple.
I am Young Samurai Jack. I specialize in nearly all workable mediums and materials. If you have any questions please feel free to email me at firedragontemple@gmail.com 
At this time in 2022, I am currently backlogged on items that I would like to sell. Please be patient as I have only just started.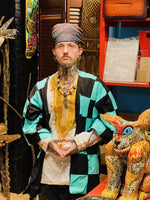 Image slide

Tell your brand's story through images
Image slide
Tell your brand's story through images